Marianne Hettinger, Photo by NaturalHeadshot.com
Biography Marianne Hettinger
Filmmaker and director Marianne Hettinger has always been fascinated by movement, absurdity and complexities of human relationships. This was already apparent in her first short film, "Shenanigans Point" in 2001. Budget: $6.95. She sees Woody Allen, Mike Leigh and Pedro Almodovar as her greatest inspirations. German press: Die Welt online, click Wikipedia and German Wikipedia for more info.
Having come to New York alone as a teenager from a small town in Germany, she has found her own unique style. "I thrive in adversity. If people say I can't do something, I will use it as fuel to ignite my dream", she said after she won "Best Director" at the Detroit Independent Film Festival 2010 with her first feature "
Mango Tango
".
Born and raised in Augsburg, Germany and then Leitershofen, a suburb with a population of only 2000, Marianne Hettinger saw the movie "An American in Paris" for the first time at age 5. This was the birth of her dream to come to USA to dance and act like Gene Kelly. it would take her 7 hours roundtrip to get to the closest dance studio in Munich by bicycle, tramway, train and subway. But that didn't stop her.
From "American in Paris" to "German in New York", Marianne arrived as a nineteen year old alone in Manhattan with only $800 in her pocket, not knowing anybody. Soon she was accepted by the prestigious National Shakespeare Conservatory on a scholarship to study acting and directing. Simultaneously she studied dance on scholarships at the Alvin Ailey School, Steps on Broadway, the Martha Graham School and the Merce Cunningham Dance Company.
At age 20 she wrote, directed and acted in her first play "Heaven & Earth" at the Cubiculo Theatre in Manhattan. Because of her femme fatale figure she appeared as a model in "Sports Illustrated", Elle, Men's Health, Harper's Bazaar, Self and on national TV. Marianne eventually turned down an exclusive modeling contract with the famous ELITE MODEL MANAGEMENT because of her passion for acting and dancing.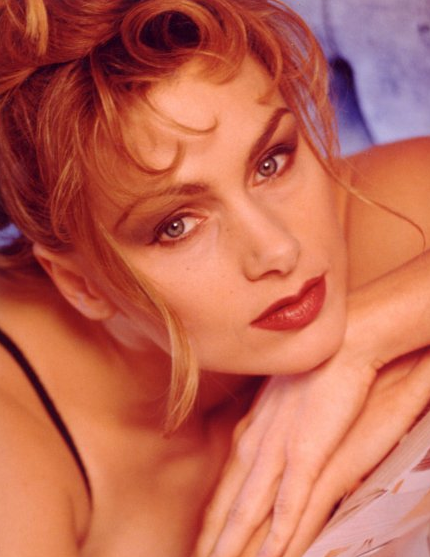 The versatile actor has been featured in over 50 features, independent films and television shows and commercials. She's worked with such acclaimed directors as Tim Robbins, Frank Oz, Michael Apted, James Toback and Warren Leight and was a member of the "A THEATRE CO" theatre company founded by Thomas Everett Scott. As an A-list dancer she's brought down the house on Broadway in "Latin Rhythms" with Chita Rivera, in a duet with Antonio Banderas on the Late Show with David Letterman and as a solo guest artist with many national and international symphony orchestras and as a US and Canadian Ballroom Champion (American Rhythm and Theatre Arts).
Best Director
Combining her talents, Marianne came full circle in 2009 when she wrote, directed, produced and acted in her first feature film MANGO TANGO that won her "BEST DIRECTOR" at the DETROIT INDEPENDENT FILM FESTIVAL as well as the "JURY PRIZE FOR BEST FEATURE" at the VENTURA FILM FESTIVAL and "MOST POPULAR FILM" at the "FUENF SEEN FILM FESTIVAL" in Germany. Marianne was nominated for "BEST DIRECTOR" and "BEST FEATURE" at the QUEENS INTERNATIONAL FILM FESTIVAL. "MANGO TANGO" has packed screenings in New York City, Detroit, Michigan, Ventura, California and internationally in Berlin, Munich and Augsburg, Germany with enthusiastic audience reactions ranging from laughter to tears. It's now available as VOD on Amazon and Cinecliq. She is a member of "Film Fatales", a diverse community of women filmmakers who share resources, collaborate on projects and build a supportive environment in which to make their films.
Marianne Hettinger makes New York City her home, a place that feeds her creativity. With her projects she entertains and touches people's hearts in her own unique way.